Dental Marbella is a state-of-the art dental clinic on the prime location of the famous Golden Mile of Marbella in Southern Spain .
No worries. You have up to 10 years guarantee on our treatments.
The treatments we offer comprise all areas of modern dentistry under one roof : from white fillings, full porcelain crowns and veneers to computer guided implant placement and tooth alignment for the ultimate smile experience. Being a highly specialized and qualified clinic certified by extensive national and international continuing education there is hardly any new technique or device in dentistry we don't work with. You name it, we most probably can offer it to you !
When it comes to your health we believe that second best is not an option.
Convinced of our an unrivalled quality we can offer our patients up to 10 years guarantee on our dental treatments.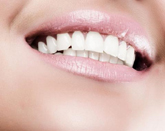 We keep our promises. Not until you are fully satisfied with the achievable results will we consider our job finished.
Our goal is to make a sparkling Hollywood smile affordable to everyone by offering a unique value for money.
Being a highly reputated leading dental clinic since 10 years on the Costa del Sol we feel very confident to guarantee that you will not find the same quality for a better price. Simply because we are dedicated perfectionists. Most important we take our time treating our patients with extreme care, caution and patience. Our philosophy is to treat each of our patients as if they were our own family members. So hopefully you will also join our family soon !
We let our qualifications and results do the talking.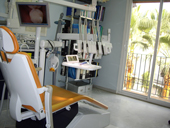 Take us by the word. Our facilities, technical equipment and dental materials match our highest standards: our dental chairs are from the world leading manufacturer in Germany . 90% of our dental materials also are "Made in Germany ", U.S.A or "Swiss Made". Specializing on ex-pat patients on the Costa del Sol we have a multilingual international team speaking six European languages: English, German, Spanish, Swedish, French and Portuguese.
And if you have a very tight time schedule requesting urgent short-term treatments we can even offer you a 72-hour service on our permanent full porcelain crowns, veneers and bridges and a 24h service on our inlays. Of course we also offer an exclusive 24-hour emergency service for our patients during weekdays and on weekends. Just call 639445366.
Teeth-in-one-hour:
Tooth extraction, Immediate implant placement and immediate loading with a provisional crown. And all within 60 min. Go to photo gallery
Sounds to good to be true? Put us to the test and check us out on a free and non-obliging consultation. We are sure you will not be disappointed!