Introduction
Individual, preventive- and quality focused dentistry
1 in 5 Britons have not visited the dentist for two or more years.
Our extensive range of dental services cover all treatments available in modern dentistry. From a simple white filling or a rejuvenating bleaching experience to complex full mouth rehabilitations with crowns, bridges and dental implants. We are specialized in complete aesthetic dental makeovers using the latest techniques brought to you from world-wide congresses and seminars in which Dr. Cristea is a regular figure. Most important: having a very comprehensive training we are able to do all our surgical and aesthetic treatments ourselves meaning that you will always be able to contact us anytime for an enquiry once your treatment has finished and we will personally and immediately be able to help you.
For our thorough oral and dental examination we use computer assisted diagnostic system including a intraoral camera, dental loupes and ultraviolet lamps.
We check not only your teeth, but as your dental doctor we feel responsible to routinely evaluate your entire mouth, gums, jaw, joints and chewing muscles. To detect possible gum recessions, cancer lesions, cysts, joint degenerations or noxious grinding habits always at the earliest possible stage.
We use fully digitalized high-tech equipment integrated in an office network environment and digital imaging for fast and accurate analysis with a 90% reduction in radiation. In January 2010 we updated our pioneering digital x-ray technology to the latest device from the world´s leading manufacturer Kodak Dental Systems.
Extraction is always our very last resort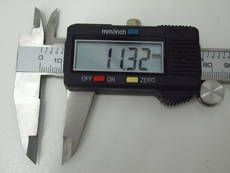 Quality and accuracy are the best guarantee for a long term success. As a result we don't have to treat our patients repeatedly over and over again with endless complications and problems. Meaning there will also be no gum bleeding, no gum recessions, no bad breath or bad taste, no infections not only mere absence of pain.
Quality is a very often used term but it is only as good as the means are to verify it's really being achieved and maintained day by day on each and every patient.
Transparency and an patient-focused open communication policy is in our eyes fundamental to build a trustful relationship with our patients by providing as much information as possible.
For a non-professional it is normally very difficult to judge if a dentist is really performing
a correct or even an excellent treatment or not. We want however our patients to be well-informed so we have therefore developed a clinical guideline to double-check if a dentist really keeps up with his appraisals, is competent and deserves your trust.
Quote Prof. Jemt from Branemark Clinic in Gothenburg on the International Congress of the Italian Society of Implantology in Rome, January 2010 : Many complications are basically related to the dentist.
For patients being affected by snoring problems we can even offer proven anti-snoring devices which provide instant and simple relief.
We think of even the smallest details involved in making you feel comfortable. So if you want you may just switch off while listening to a CD with a wireless headset or watching a movie on our chair-side flat-screen monitor.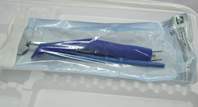 Hygiene is a key element in our practice, so we guarantee the very highest standards of sterilization.
We do all our surgical and esthetic treatments ourselves
We are perfectionists by nature
Anxious of going to the dentist? In our hands adults and even children regularly fall asleep…
As a renowned professional Dr. Cristea is also practising as a visiting doctor in Dubai, United Arab Emirates as a specialist for oral sugery, periodontics ( gum diseases) and dental implants.
Professional cleaning, thorough and gentle, even with local anaesthesia if you should have very sensitive teeth.
You might be surprised to know that if you are snoring at night we also have a solution: a simple, removable device to be worn when you sleep.
Innovative Dental care
Our technical equipment includes all the latest state-of-the-art devices:
Computerassisted Diagnostic system with a wireless intraoral camera
In digital x-ray imaging devices we have been pioneers in Marbella introducing and updating it regularly since 2001, the latest generation being installed in January 2010.
Electronically assisted root canal treatments
Up to
10 years guarante
e
on our treatments.
Our goal: The finest and long lasting quality at unbeatable value for money
Do you really want the cheapest for your health or do you rely on professional expertise in an immaculate, hygienic environment?